Hello! Happy New Year!
All month, our brains are storming with the amazing Tara Lazar. And now, it's just about time for a quick Tune-Up Day challenge.
First, here is this year's #ReVISIONweek schedule and a link to more information:
Second: block out time on January 26th for #ReVISIONweek Tune-Up Day fun.
Third: sort through the manuscripts that are languishing in the drawer. Or better yet, take one of your Storystorm ideas and crank out a draft. (If you're in 12×12, this can be your January draft!)
VOMIT IT OUT! YOU CAN DO IT.
(PSA: I highly recommend you do NOT look up gifs for vomit. I made that mistake and it's gonna leave a mark. Perhaps forever.)
Finally, keep your eyes peeled for a blog post on January 26th containing a video to help you along the way.
The theme for this Tune-Up Day is START THE YEAR OUT "WRITE": LET GO OF FEAR!
And as always, there will be prizes!
Here's a Quick-Read Crafty Tip to tide you over while you count down the days to January 26th: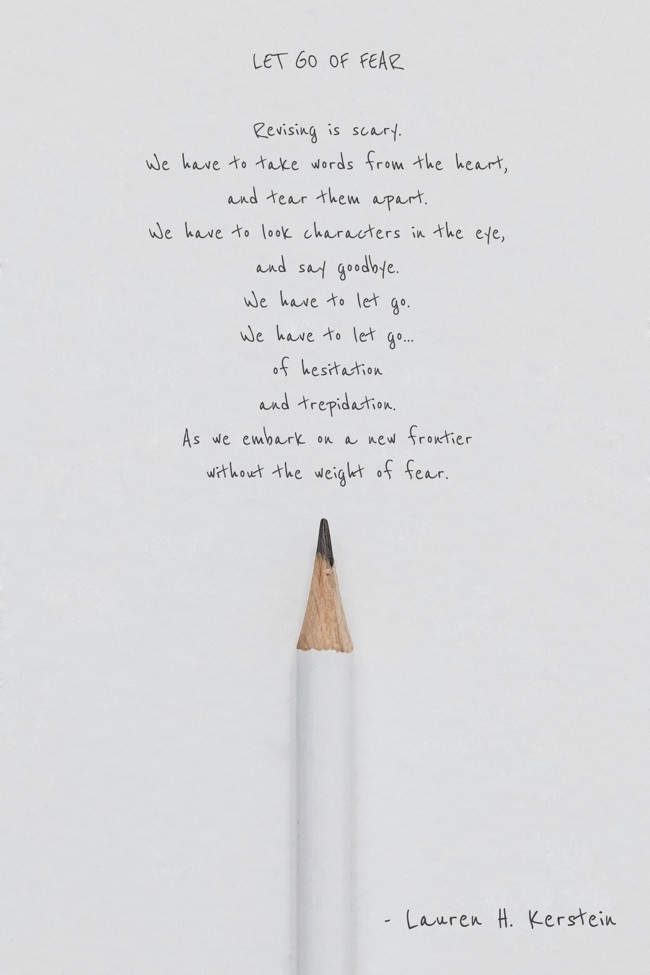 We challenge you to approach January's Tune-Up Day without fear.
Save all of your darlings in old drafts, and then open a blank page…a completely blank page.
Get ready to pull the words, characters, and scenes that work best, and discard the rest.
And don't worry, we'll help you through. Your #ReVISIONweek founders love you!
Just add your name in the comments below and you're in. We'll see you soon!
Feel. Write. Risk.
Lauren, Joana, Katie, Lynne, Michal, and Shannon