Hello! Hello! Hello! We hope you had a wonderful week and that you were able to harness the #ReVISIONweek energy to continue writing and revising.
Before I reveal the prize winners, I wanted to announce the 2020 #ReVISIONweek dates, and offer a sneak peek into my revision journey with Rosie and Charlie.
2020 #ReVISIONweek DATES
We hope to see you at all of these revision events!
Spoiler Alert: We plan to have guest posts by illustrators and author/illustrators in 2020 in order to help us think visually as we revise!
A SNEAK PEEK AT REVISIONS
I thought about posting examples of revisions during #ReVISIONweek and then the week got away from me. A few people asked for examples in the comments, so here you go!
Instead of sharing the revision work I did last week, I thought it might be helpful to share a sample of the evolution of ROSIE THE DRAGON AND CHARLIE MAKE WAVES.
I originally wrote the manuscript that would ultimately become Rosie and Charlie during Paula Yoo's National Picture Book Writing Week (NAPIWRIWEE) in 2016. I wanted to challenge myself to write a "how to" book. If you want to read more about the evolution of my book, you can visit Lynne Marie's blog where she features Rosie and Charlie on "The Story Behind the Story."
The following is an excerpt of the original "how to" text (entitled: How to Put Your Mommy to Bed) that ultimately morphed into both ROSIE THE DRAGON AND CHARLIE MAKE WAVES (June 2019) and the sequel, ROSIE THE DRAGON AND CHARLIE SAY GOOD NIGHT (Fall 2020).
Original Text (Excerpt):

Four Million Revisions Later:
Here are the first two spreads that my not-quite-yet agent liked enough to ask for an R&R:
I revised again and again for the R&R and my agent, the lovely and wonderful, Deborah Warren, said, "YES" to my book How to Teach Your Dragon to Swim.

Then How to Teach Your Dragon to Swim sold to the amazing Marilyn Brigham at Two Lions. (It is more complicated than that because Marilyn asked for a complete revision that was more character-driven before she acquired it, but that is the gist.)
Four Million Revisions and a New Title Later:
Here are the FINAL first two spreads of ROSIE THE DRAGON AND CHARLIE MAKE WAVES

Then… I Revised the Bedtime Book Over and Over Again and…
Here are the (nearly final) first two spreads of ROSIE THE DRAGON AND CHARLIE SAY GOOD NIGHT (Fall 2020).

So, as you can see. The revisions were EXTENSIVE, spread out over a few years, and kept shifting due to input from: critique groups, paid critiques, my agent, my editor, Nate Wragg (amazing illustrator), and the art director. The revisions included switching to a more character-driven story, cutting words, adding onomatopoeia, showing instead of telling, offering real skills/activities that children/parents could try, leaving room for the illustrator, incorporating visual language, and choosing "just write" words that not only moved the story forward, but also added voice and humor. I also tried to make each story as unique as possible. Phew!
I hope it's helpful to see this drastic evolution. I also hope you noticed that through it all, the original voice and heart remained the same. I did not lose sight of my goal and what I wanted readers to walk away with after they read the manuscript. I just changed the way I accomplished that goal.
And now, the moment we've all been waiting for:

PRIZES! PRIZES! PRIZES!
Here are the winners of the 2019 #ReVISIONweek prizes.
Sharon Giltrow won the Rosie and Charlie Prize Pack!
Congratulations all!
One of us will be in touch with you via email in order to discuss details regarding your prize!
And finally…
ONE MORE EXCITING OPPORTUNITY!
Don't despair if you didn't win a prize! The revisions you did last week, the tips you acquired, and the tools you tried will last forever!
And…
WE HAVE GREAT NEWS!
If you were hoping to win a critique, GUESS WHAT!? Lauren, Katie, Lynne, and Shannon are offering 10% off all critique services for #ReVISIONweek-ers in the month of October! YAY!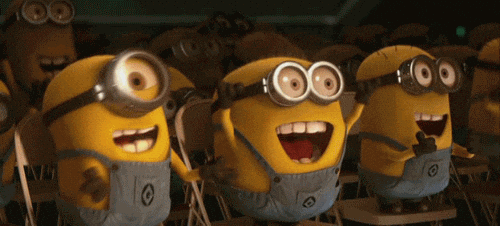 We loved revising with you and look forward to next year!
Feel. Write. Risk.
Lauren, Joana, Katie, Lynne, Michal, and Shannon