One day more…
Wow! I have truly enjoyed this week. The enthusiasm, ideas, and energy have been more than I could have hoped for. You are all amazing!
Today's post is by writer, singer/songwriter, generally outstanding person, Shannon Stocker. Shannon's debut picture book, CAN U SAVE THE DAY (Sleeping Bear Press), released on August 15, 2019. It is an outstanding must-have! Her next picture book, LISTEN, a biography about deaf percussionist, Evelyn Glennie (Dial/Random House) was just announced in PW this week! 
Now get ready to make your manuscript sing…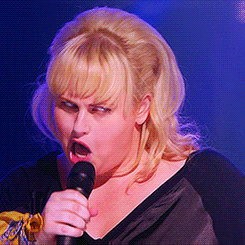 By Shannon Stocker
Let's start by debunking a common misperception:
Lyrical does NOT necessarily equal rhyming.
Rhyming does NOT necessarily equal lyrical.

But just because you might not rhyme doesn't mean you can't write lyrically. Some of my most lyrical critique partners do not rhyme. They DO NOT have to go hand in hand.
But they CAN.
So what makes a picture book lyrical? And how can you use these tools to make your manuscript sing during the revision process? Let's dive right into five of my favorite poetic devices, and how you can use these to improve upon a first (or second, or twentieth) draft.
Repetition – think of your favorite song. Go ahead. I'll wait. Hear it in your head before reading further.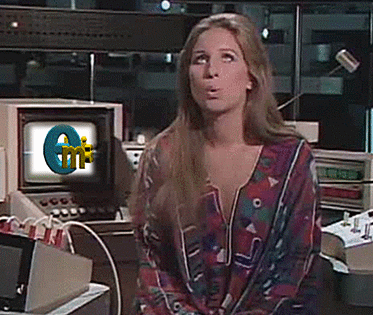 Did you start from the beginning of the song? Or did you start from the chorus? People will often remember the chorus more easily than the verses because of repetition. Repetition of the words, the melody, the harmonies, the chords. When it's done right, repetition makes things memorable. Whether a book rhymes, as with CHICKA CHICKA BOOM BOOM, or is written in prose, as with LOVE YOU FOREVER, repetition can endear a picture book to us for a lifetime. Does your book have a recurring theme, sentence, or phrase? Could it?
Alliteration – Peter Piper picked a peck of pickled peppers.
How old were you when you first learned this tongue-twister? Have you taught it to your children? Why is it so fun to say? Because of alliteration! All those wonderful consonants match at the beginning of each adjacent (or closely-connected) word in the sentence, making it a pleasure to pronounce! Super to say! Delightful to declare!
You get the picture.
The point is, one of the coolest parts of revising, in my opinion, is going back over a manuscript to find other ways to say the exact same thing, but in a more musical manner (see what I did there?).  Check this out:
"It was hot outside."
Meh. That sentence is meh. I don't FEEL anything at all from that sentence. So let's make it a little better by showing, rather than telling. 
"The hot sun saddened her."
OK, so now we get a sense that our character is uncomfortable. We've even added some alliteration to make it sing a little. But how about this…
"The sweltering sun singed her spirit."
See? Alliteration can make a sentence sing.
Assonance: I served the bird a gherkin.
Assonance is defined as the repetition of a sound of a vowel (or diphthong) in non-rhyming syllables that are close to one another within a sentence. As with alliteration, assonance can easily be worked into your manuscript after it's been written. When revising, think of other ways to say the same thing. Use your thesaurus to look for words with the same meaning that might allow for alliteration or assonance. Play with the words and see how they feel to you! For example:
"The girl spun around in circles."
You get a visual with this sentence, but it doesn't sing. What if we used words that capitalized on the "er" sound in "girl" and "circle?"
"The girl's skirt whirled as she twirled in circles."
Doesn't that sentence sing?
Onomatopoeia:
BOOM!
Shush.
hummmmm…
WHACK!
Onomatopoeia is a fabulous way to make the reader feel like she's physically and emotionally inside the story. We naturally connect to sounds and kids love to say them. It's also a super easy way to show something, rather than telling. And it's a simple tool to use when revising.
Rhyme:
Last, but certainly not least, we have rhyme. Rhyme is definitely not required to write lyrically, but when it's done correctly, it can be a beautiful thing. But—to be done correctly, you really need to understand more than just what makes two (or more) words rhyme. If you're interested in writing in verse or using rhyme to make your manuscript sing, be sure you understand some basic language before drafting:
Meter – do you know what an anapest is? Iamb? Do you understand what tetrameter means? Pentameter? If not, do more homework before trying to write in verse. You wouldn't tackle a book about deserts if you'd never stepped foot out of the rainforest before. OK, so that analogy is mediocre at best…but you know what I mean.

Forced/lazy rhyme – are you restructuring your sentence to make a rhyme work? Switching things around to make them rhyme, you are? You're not Yoda. Don't do it.

Near rhymes – "About" and "cloud" do not rhyme. Neither do "you" and "shoes." There are so many words in the English language…don't settle. Find the perfect ones. 
The revision process can be grueling, without a doubt. We find ourselves needing to kill darlings, change plotlines, increase stakes, add heart…it's daunting. But revising to make your manuscript sing can truly be fun! Play with synonyms, metaphors, and similes. Rearrange sentences, strengthen verbs, and delete adverbs. Little touches like these can make a huge difference in taking your manuscript from lifeless to lyrical. 
Mundane to musical. 
Routine to rhythmic.
You get the picture. 😉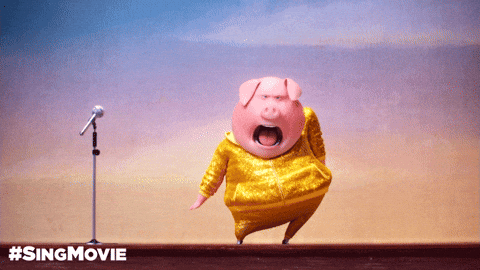 ————————————————————————-
Shannon Stocker is an award-winning author and proud word nerd who lives in Louisville, KY, with her husband, Greg, and their children, Cassidy and Tye. Her debut picture book, CAN U SAVE THE DAY (Sleeping Bear Press), released on August 15, 2019. Her next picture book, LISTEN, will be a biography about deaf percussionist, Evelyn Glennie (Dial/Random House), and several of her nonfiction essays have been published in Chicken Soup for the Soul. Shannon currently serves as SCBWI social co-director for Louisville, a judge for Rate Your Story, and she created the blog series, Pivotal Moments: inHERview, highlighting transitional life stories of female picture book authors. Cool facts: Currently writing her memoir, Shannon is a medical school graduate, a coma survivor, an RSD/CRPS patient and advocate, and a singer/songwriter who once performed two songs, including one original, as part of an opening act for Blake Shelton. To subscribe to her blog, visit her website, http://www.shannonstocker.com/blog/. She can also be found tweeting positive quotes and mantras @iwriteforkidz. Shannon is represented by Allison Remcheck of Stimola Literary Studio.